Digital Music Instruments
Music and Beyond
Drum kits, Hand and Ethnic percussion, Hardware, Stands, Cymbals, Sticks and Mallet percussion! If it bangs, knocks, dings, thumps, scratches, gongs, snaps, cracks, clunks, pops, or rattles… and you can hit, knock, bang, chop, clap, conk, crash, punch, rap, slap, smash, smack, swat, tap, wallop, whack, or bonk it… We've got it! Need We Say More?
And brands like, Yamaha, Tama, Mapex, Dzire, Kaps, Rocks, Ashton, Vic Firth, Zildjian, Paiste and more……..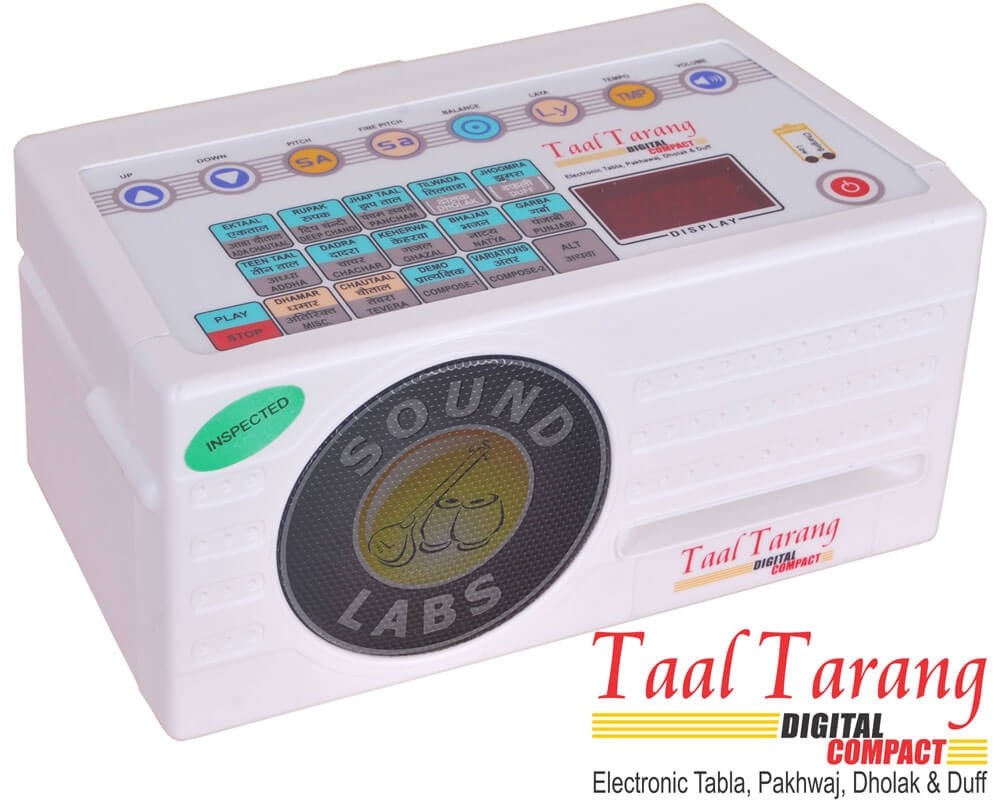 Taal Tarang Digital - Electronic Tabla
The Taal Tarang Digital is equipped with the natural tone of a Tabla, Pakhawaj, Duff & Dholak. This is the primary feature of the instruments which makes it an exceptional product among its peers. Taal Tarang Electronic Tabla is the only instrument in the market which offers all four instruments in one.
Swarangini Digital - Tanpura
Swarangini Digital is the latest electronic Tanpura machine that delivers high quality original Tanpura sound using the latest cutting edge technology. Swarangini Digital in the only realistic sounding Electronic Tanpura to have individual volumes for all 4 strings (PA, Jodi SA 1, Jodi SA 2 & Kh ).
Digital Tanpura - Raagini
Raagini Digital is an electronic Tanpura that delivers high quality original Tanpura sound using the latest cutting edge technology.The Raagini Digital comes with easy switch operation for selection of accurately pre tuned Panchan, Madhyam & Nishad.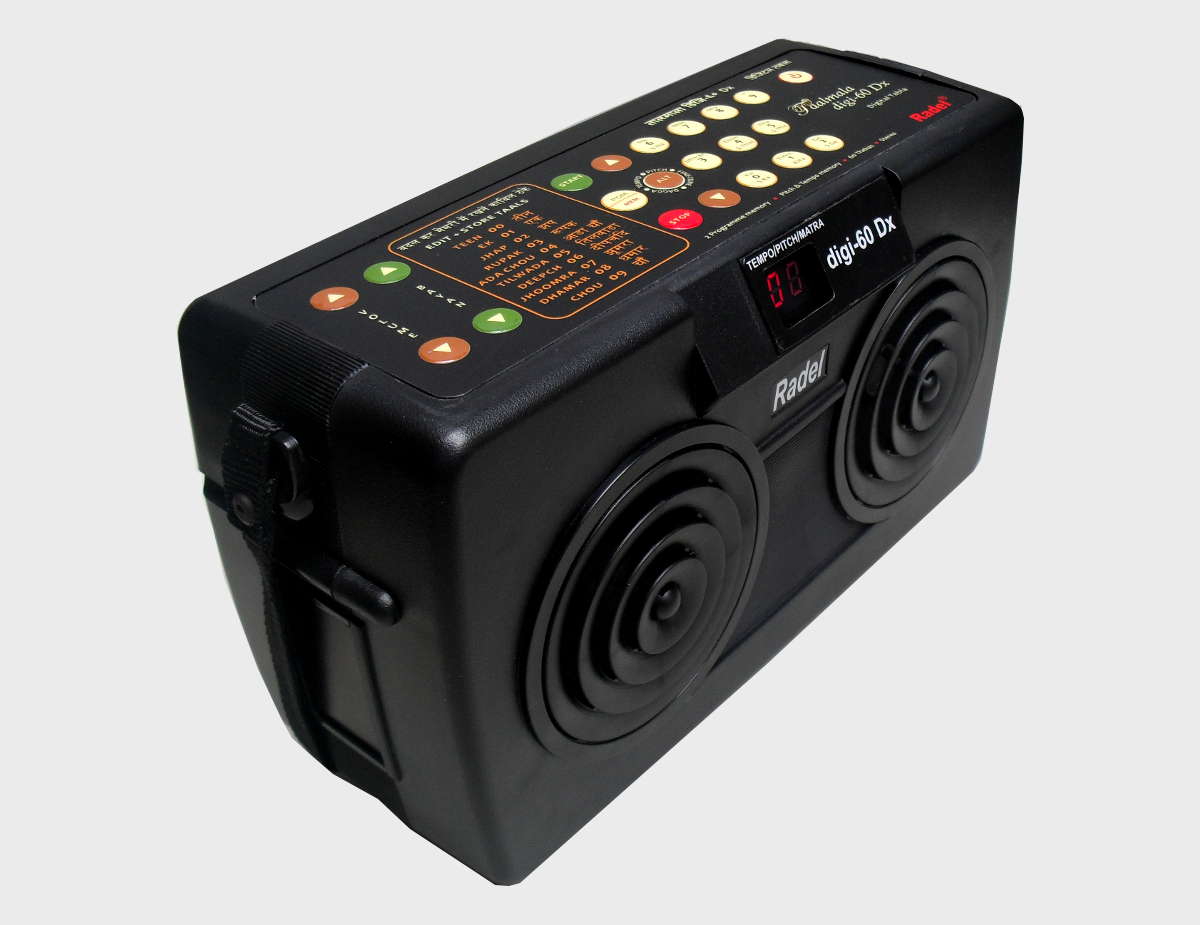 RADEL Tabla - Taalmala Digi 60 DX
The Taalmala digi-60 Electronic tabla Stereo is a state-of-the-art digital musical instrument that has been designed by the pioneers in Indian electronic musical instruments. This instrument uses the latest sampler technology to produce natural tabla sound along with sophisticated features.
Radel Digital Tabla - Taalmala Digi108 Plus
The Taalmala digi108 Plus digital tabla produces an amazingly realistic sound of the traditional tabla by utilizing the latest state-of-the-art sampler technology. It is a sophisticated instrument which not only plays 100 pre-set tabla thekas, but is capable of simulating a 'live accompaniment'.
You may check further details of models and sizes from the following links